Expert Audio/Visual Consulting
FHM Audio Visual is proud to offer complete audio visual design and installations solutions for Corporate, Education, Government, and Houses of Worship. Our experienced A/V consultants use their extensive knowledge to analyze your needs. Knowledgeable and experienced in modern audio visual technologies, our team has a great understanding of multimedia, performance, entertainment and presentation technologies. We focus on your specific needs and budget constraints. 
Corporate Board Rooms and gathering spaces require plug and play ease of use but they also require sophisticated IOT and inter connectivity.  FHM A/V understands where, why, and how to implement seamless, easy to use Corporate Gathering space systems that can connect not only to other people within your organization, but also to the world!

"Houses of Worship across the nation have learned to trust the team at FHM Audio Visual Inc to create the best possible design for their particular style of worship, while slashing their costs; freeing funds for ministry and service. Unlike other design firms, we believe that the small church with small budgets deserves the same attention as the mega church. We care. We are here to serve."
– Paul Kipp, Founder
At FHM A/V our consultants work closely with worship leaders, architects, facility managers, and technical directors to design and coordinate audio visual solutions, lighting, and other technical systems to ensure their wants and needs are met.
Why waste time researching and learning about the products and audio visual solutions you need? Let FHM A/V simplify your audio visual needs with the latest equipment and technology paired with professional and reliable service. Contact us to learn more about our expert audio visual consulting services.
Audio
New Designs and Retrofitting
Personal Monitoring systems
Discussion / Delegate Systems
Speakers, Subs and Amps
Digital and Analog Mixing Consoles
Cabling, Floor Boxes and Racks
Mic Strategy- Wired and Wireless
Recording and Duplication
---
Video
Control Room Design and Retrofitting
Projectors and Screens
Multi-Projector and multi-screen solutions
LED Panels
Camera Systems
Video Recording
Broadcast Systems
---
Lighting
Design and Implementation
Conversion to DMX
Intelligent Lighting
LED Lighting
Theatrical Lighting
House Lighting Controls
DMX/Conventional Hybrid
Software and Console Control
Atmospheric Solutions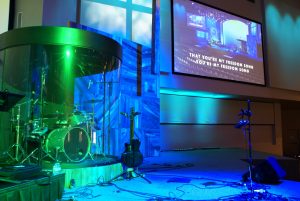 To speak with an expert audio visual consultant about your next event, click here!