AV Equipment Rentals For Meetings and Events
FHM A/V is one of the best full service audio visual companies in Houston – in Denver – Across the USA
---
that offers audio, video, lighting, stage, and truss services for your business meetings or conferences. FHM A/V has audio visual technicians that are experienced in just about every market, top-of-the-line audio visual equipment, and the latest technology so that you can be assured that your meeting or conference will be a success.
We'll only sell you the audiovisual equipment that you need for your event. Say goodbye to paying for things you don't need!
When you call FHM AV, you'll be connected with a friendly, audio visual representative who is ready to help. You won't have to deal with automated messages!
We can work with any budget! The price you're quoted is the price you pay!
The team at FHM Audio Visual. Inc. has been in the audio visual industry over 20 years – long enough to understand the importance of your conference or meeting, the structure of the message, as well as the deliverance. We also understand that the aesthetics of the room are as important as the audio and visual quality. That's why our team will work hard to conceptualize the event and assure that the audio visual equipment and services meet the needs and specifications of your meeting or conference. We offer full production services as well as basic "Do it Yourself" rentals featuring quality audio, video, camera production, ambiance lighting, theatrical lighting, stage, platforms, and risers, truss systems, and so much more, in order to help create an engaging atmosphere for your event. Our team can meet the demands and needs of any facility, whether its a conference room, a hotel, convention center, trade shows — wherever your meeting or conference is located. FHM A/V collaborates with all of our customer and clients to ensure the best client satisfaction and customer service.
What AV equipment do you need?
If you're someone planning a meeting, presentation, or conference for a company, you likely have your plate full. No matter what size the event is, whether it's a small gathering in a conference room or a company presentation within a banquet room, there is a lot of planning, organizing, and strategizing that goes into the process. As a good rule of thumb, when a meeting has more than twelve attendees, it is essential to have the proper audio visual equipment available to ensure that your meeting, presentation, speeches, and panels are all audibly and visually appealing to them. To have a successful and worthwhile event, check out some essential audio visual equipment that you need for your next conference, presentation, or business meeting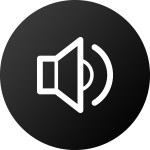 1. Audio (
Speakers)
Speakers play an important role in meetings, presentations, and other events. If your event has a lot of attendees, there is a good chance that hearing may be a concern. Having a few speakers or a strong speaker system can make all the difference. Having a quality speaker — or speaker system — incorporated into your meeting or conference will ensure that all the attendees can hear clearly.
2. 
Projector / Flat Screen / Video Wall
For events that will likely have many people watching the same thing simultaneously, a  large presentation screen is a nice piece of video equipment to have. Projectors allow computer screens to be projected onto a large screen or flat surface with ease.  Flat screens work well in high ambient lighting – typically used in smaller environments or when video distribution to multiple locations around the room or facility is required. Video Walls are also a great choice in high ambient lighting. Video Walls are for those presentations that really need to "pop" .  Presentation screens enhance the material being presented and enable all to be able to see the selected information without any strain. Don't risk any employees, clients, or guests missing critical information; include a presentation screen for your event or meeting.
3. 
Microphone
If your event includes speeches or presentations, a microphone is an essential piece of audio equipment. There are many microphones available. Our knowledgeable staff will help you pick the microphone that is right for you. The mic you select should be able to withstand use throughout the duration of your event and easily connect to other pieces of audio equipment, like mixers and recording devices. If your meeting has multiple speakers, you may want to consider a wireless microphone so it can easily be transferred from speaker to speaker.
4. 
Lighting
Lighting is a critical component to a successful event.  Are you making a video recording ?  Correct stage lighting is critical for video recordings void of shadows and flickers. Corporate Colors or Theme Colors? Wall wash lights can be spread around the room to increase the sense of connection and warmth.  Do you have High Impact Moments in your presentation? Robotic lighting can create movement and flash – "Visual Exclamation points".
5. Computer
More likely than not, the meeting will feature a presentation or other digital information and media. Having some type of computer, whether it be a desktop, laptop, or personal device, is necessary to any meeting that requires information that needs to be presented to an audience. Whether its a slideshow to highlight the quarterly profits or a video that recaps a large company event, you will need to have a computer that's readily available to hold your files and material. If the location of your meeting is in-office, you may have a desktop available already. Laptops, on the other hand, are great for easy transportation and setup at other venues and locations outside of the office.
6. Stage / Risers / Truss
Large events and Trade Show Exhibits often require that presenters or presentation materials are elevated for easy viewing from varied vantage points. Riser sections can be assembled in very small to very large platforms to elevate presenters, discussion panels, entertainers, etc..  Truss systems are used to safely elevate heavy items for easy viewing.  Truss systems also make great trade show booths for attaching lighting, marketing materials, and display panels.
Setting up your AV equipment
Now that you have a good understanding of what common audio visual equipment is needed for business meetings and presentations, the next step is to determine how to get the equipment, as well as how to set it up. Some people will purchase the equipment and try setting it up themselves. While this may be manageable for a small employee meeting, there is the risk of running into issues with connecting equipment and technology. The best approach, though, is most likely to rent audio visual equipment and have a professional set it up for you. This way, you can ensure that you have reliable and modern audio and video equipment and will not encounter any technical difficulties. When you need audio visual equipment rental for your next meeting, presentation, or business event, it may be best to consider a third party audio visual service, and there is no better A/V company  than FHM Audio Visual, Inc.
Reasons To Consider FHM A/V For Your Next Meeting or Event
There is much more that goes into a business meeting that just the presented material. Pulling off an effective meeting and presentation includes a lot of hard and dedicated work. Not only do you need to have the proper material and information gathered, you also need the right audio visual equipment to present it. If your meeting is within your business, you're stuck with finding the proper equipment and setting it up correctly. And, if the meeting or conference is outside of the office, you may be at risk of being stuck with low-quality audio visual equipment, and very high costs from in-house conference center A/V services.
By hiring FHM A/V, you can not only save on the hassle of having to set up and get the proper equipment, you also can save on costs and receive excellent service. Check out some reasons you should hire FHM A/V for your next meeting, conference or presentation in Houston and the surrounding areas.
Modern equipment and technology
FHM A/V is proud to carry some of the best names in audio visual equipment and technology. We are constantly updating our inventory — constantly purchasing the latest equipment and replacing our older inventory pieces. Your office, or the location of the event, may not have the necessary equipment — including a projector, speakers, microphone, and more — to make your meeting or conference successful. Even if you are having a small, employee meeting, FHM A/V has a number of options to select from, from your simple audio visual rentals to  sophisticated, state of the art A/V equipment.
Dedicated audio visual technicians
FHM A/V has a team of experienced audio visual technicians that can help take the hassle out of getting your meeting or conference ready. Our technicians will meet with you to understand the needs and wants of your event, and they will work hard to ensure the needs are met to the best ability. Our audio visual specialists can help you from the beginning by pinpointing what equipment you need for your meeting or event based on the environment, type, and style of the event. Our team can help with the installation of the equipment, too, so that you can focus on the presentation material, as well as the other tasks at hand. Our technicians always dress and behave professionally and courteously.
Years of professional experience
If you are having your event or meeting at a hotel, resort, or another type of event center, the service can be hit or miss. Most in-house audio visual services will do the bare minimum while charging the absolute maximum.  FHM A/V will use years of professional audio visual experience to ensure that your meeting, presentation, or company event goes smoothly. Our team has experience providing audio visual services to a variety of venues and locations, including businesses and offices. Unlike in-house audio visual teams, we provide dedicated client and event support to ensure the best quality across each and every event we work.
Flexibility
The team at FHM A/V has worked plenty of events to know that last-minute equipment additions can easily become necessary. Even with all the careful planning and consideration that goes into an event or meeting, it is common to have something unexpected. While our technicians work hard to ensure you have everything you need, we understand that you may change your mind and wish to add a feature, like a wireless microphone, to your event. This can be a problem if you are using an in-house audio visual team, especially if they don't have the essential piece that you are looking for. However, with FHM A/V, our extensive inventory of equipment allows us to be flexible and better accommodate nearly any last-minute request or addition to your business event or meeting.
Additional equipment and service options
At FHM A/V, we provide our clients with the most reliable and latest A/V equipment that's available on the market. We provide  the newest equipment and technology for  lighting, sound, video, and staging. We also offer audio visual consulting for meetings, corporate gatherings, and events. Being knowledgeable and experienced in the past, and being equipped with modern A/V technologies and equipment, our team of A/V technicians can offer professional guidance and assistance in the planning, setting-up, and execution of your meeting or conference. We can customize our audio visual rentals to cater to your event, making your important presentation or conference hassle free. In addition, FHM A/V offers professional event production services, providing the expert technical direction needed to steer your event in the proper direction. Whether your event is as simple as a quarterly presentation or a company-wide conference, the audio visual team at FHM A/V will take the time to understand the needs and wants of your event, doing their very best to ensure it is executed the way you desire it to be.
Affordable audio visual rentals and services
FHM A/V not only offers exceptional audio visual equipment and services, but we do so at a low cost, too. Our audio and video equipment rentals are affordable to rent. In addition, the services we offer can be worked around any budget. Our team has experience working with, and staying within, budgets set by clients. 
Need to really save some bucks on a simple event? Our "Grab-N-Go" rentals are designed for use by novices.
Need expert Audio Visual Services?  You can be assured that our staff is knowledgeable, our equipment is state of the art, and even our Full-Service event productions are budget-friendly!
No surprise or hidden costs.
If you hire FHM A/V for your meeting or conference, you'll never be hit with hidden costs or fees afterward. This is a common downfall with in-house audio visual teams — you may be charged for extra services you didn't expect! At FHM A/V, our team is committed to providing exceptional client service and satisfaction, We work hard to keep our services and rental prices within your budget. And, we guarantee to always get approval from clients on specific changes to ensure there are no surprise costs in the end.  
As you can see, there are plenty of reasons to team up with the team at FHM A/V!  With our years of experience and a large inventory of the best audio visual rentals around, you can rest assured that when you work with our team of audio visual technicians, you are not only getting access to industry-leading A/V equipment, but unparalleled service as well. We can handle any business or corporate event, big or small. To learn more about our  audio visual equipment rentals and consultation and production services, be sure to contact the professionals at FHM A/V!
Contact Us To Learn More